UPDATE: We'll be starting as close to 9:30 as possible. Good news: we'll have the rest of the evening to ourselves. I just got word of the possible delay, it's been changed on the Genghis calendar to 9:45.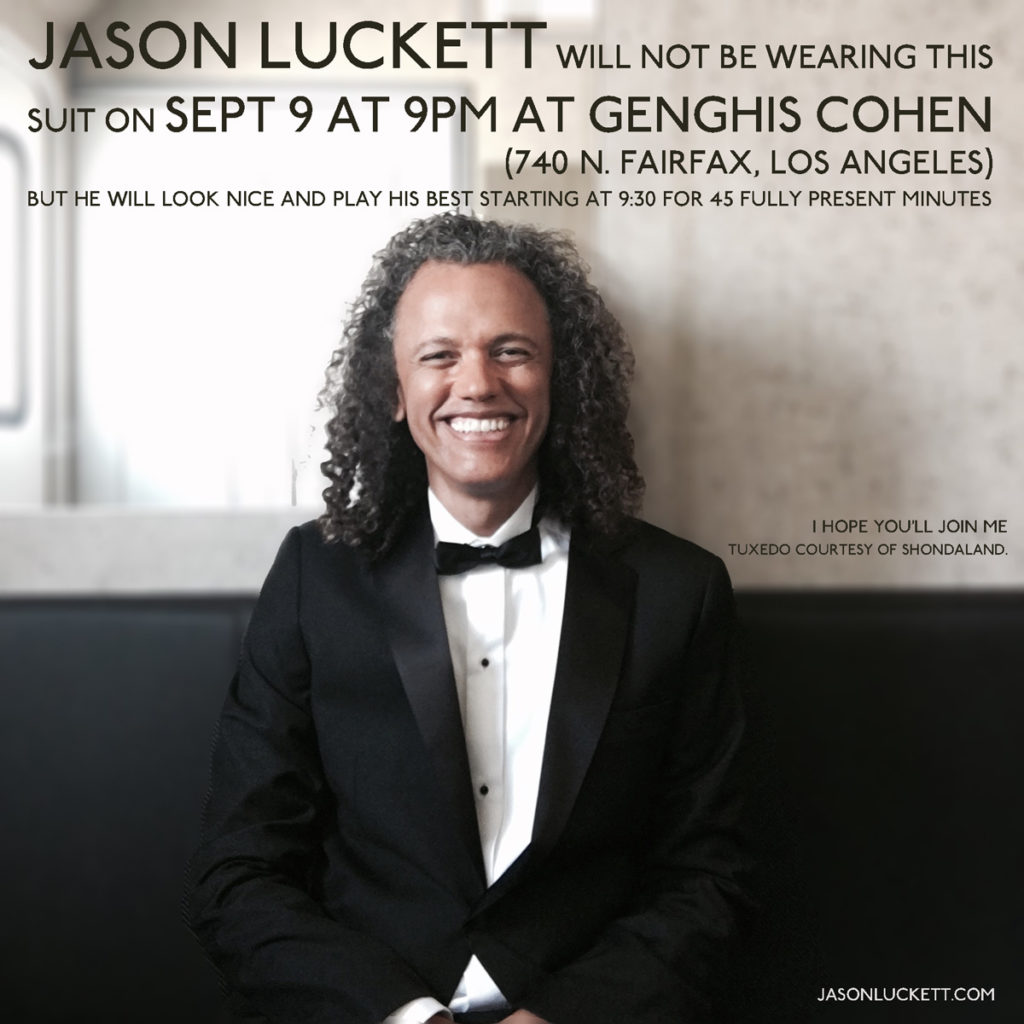 Looking forward to being back at Genghis to close out the summer. Oh yes, the suit was from a sidelining gig I did for the TV show Scandal this month. I'm playing "Summer Soft" from Stevie Wonder's Songs in the Key of Life at a White House party. The whole company were super nice people. It was a great surprise to get the call, especially because I'm a fan of the show. It'll show in episode 2 of the new season. Getting to play a Stevie song really got me inspired. His musical freedom is just audacious! It makes me really excited to share some newer stuff with you all!
See you on the 9th!
And you can share the event and RSVP on Facebook, too.
DETAILS:
-->