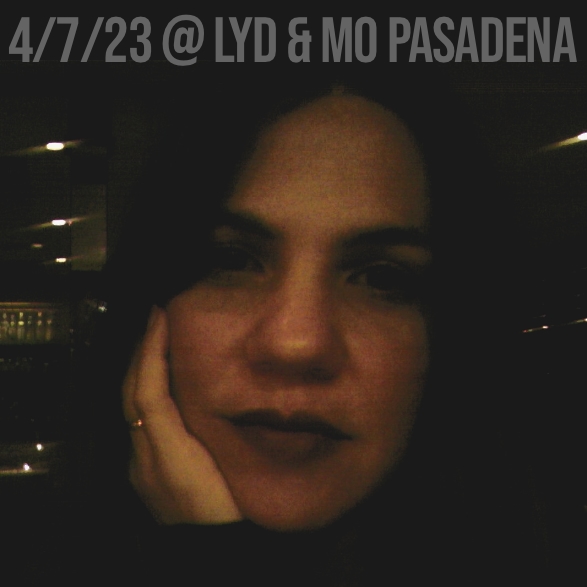 Another group of friends to be joining us on April 7 is a trio version of The Underthings. These are #tbt images from the days when we met. I'd invited Stefanie Naifeh to join this edition of FFJN w/ Jason Luckett & Friends because I'd always loved her voice and remembered the broad repertoire The Underthings covered. So I'm super excited that she was able to pull together a couple bandmates to make this mini-resurfacing happen. Here's what she wrote for this post on Facebook:
"Well, it's been a while folks but we have a little gig coming up. Jason Luckett invited a small ensemble from the Underthings to perform at his monthly event in Pasadena on April 7th!
It will be Paul Lacques, Richie Lawrence and me (Stefanie Naifeh) performing our jazzier styled tunes. It isn't the first time we have done a small, intimate ensemble."
And the photos above are proof! Join us next Friday!
First Fridays Jazz Night with Jason Luckett & Friends, April 7, in Pasadena!
Marcelo Bucater's trio (@marcelobucater)
Stefanie Naifeh (w/ Paul Lacques & Richie Lawrence of The Underthings)
And me!
Friday, April 7 at 8pm.
Lyd & Mo Photography Studio & Gallery (@lydandmo)
27 N. Mentor Ave., Pasadena, CA.
Hosted by Jason Luckett
Doors: 7:30
Showtime: 8pm
Suggested donation: $20 at the door or online at PayPal.me/jasonluckett (100% goes to the musicians).
In Playhouse Village in the heart of Pasadena