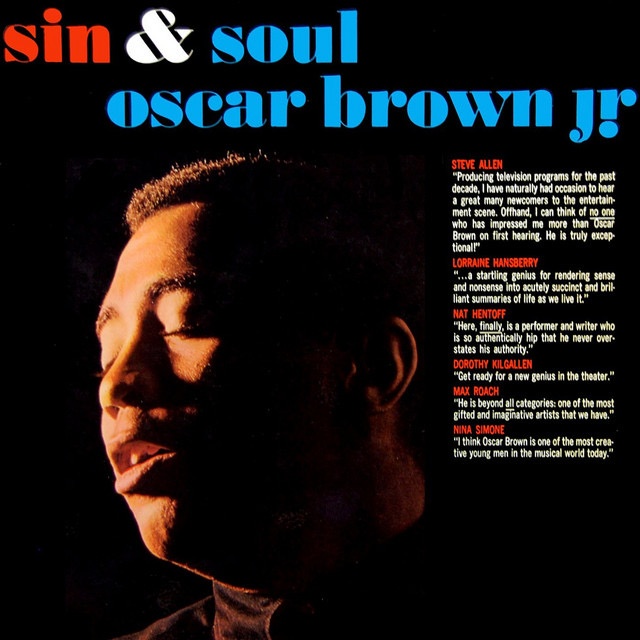 Again, this was music that played in the house when I was a kid that I worked my way back to after "learning" the songs from other artists. I knew "Work Song" from Nina Simone. I knew "Dat Dere" from Rickie Lee Jones. "Afro Blue" from John Coltrane (the music was actually written by Mongo Santamaria, with Brown's lyrics coming in 1959 for Abbey Lincoln to debut…)
I actually think it was my mom who was the most ardent OBJ fan in the family and encouraged me to see him if I ever had the chance. The opportunity came at The Jazz Bakery some time in the mid-nineties. Much of this debut record was still in his repertoire, as it should've been when you start out with such classics. But what was so remarkable was how the passing of time gave the songs even more depth. OBJ had actually been in advertising before committing to music, and he also had written a musical around the time he started working with Max Roach and Abbey Lincoln on the "We Insist!" record. His performance was something like cabaret in the best way possible, meaning that it was theatrical and the storytelling was precise. And it was so honest, fearless.
I should have started writing this earlier… listen to the music, you'll get it. Good night…or good morning!