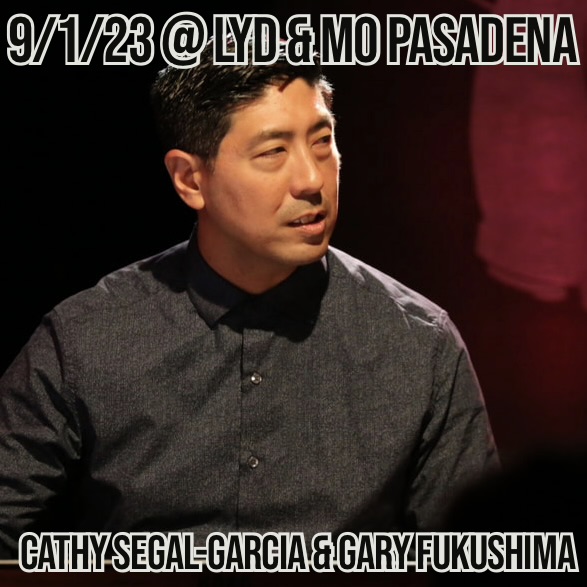 Cathy and I met probably a decade ago when her group Fish To Birds, an a cappella improvised singing group, was forming, I even sat in with them a few times! She's been a long time influential presence on the jazz vocal scene in Los Angeles and a tireless champion of jazz of all kinds, and now hosts live broadcasts from Kulak's Woodshed. Cathy & jazz pianist Gary Fukushima have had a wonderful musical relationship for many years. They are the founders of "The Moment", a quirky modern-jazz & improvisational quintet with synth, guitar, tenor, and percussion. On the 1st, the band will include Chuck Manning on tenor and special guest percussionist.
First Fridays Jazz Night w/ Jason Luckett & Friends, 9/1/23
Cathy Segal-Garcia & Gary Fukushima
MASAUKO
Jason Luckett
Hosted by Jason Luckett
Doors: 7:30
Showtime: 8pm
Suggested donation: $20 at the door or online at PayPal.me/jasonluckett (100% goes to the musicians).
Lyd & Mo Photograpy Studio & Gallery
27 N Mentor Avenue, Pasadena, CA, United States, California
In Playhouse Village in the heart of Pasadena
RSVP: https://www.facebook.com/events/1292436704720195/
IG: @firstfridaysjazznight
-->