You know that career question, "Where would you like to be in five years?" It always intimidates me. I'm too busy putting out the current fires.
When I moved from Laurel Canyon to Beachwood Canyon about 5 years ago, the answer was, "playing small theaters, writing music for films, writing, and teaching." I didn't think a lot of that would happen emerging from a global pandemic that — as it has so many — touched me intimately.
And yet, on the week that California opens up, I'm playing a small theater, on a stage with a grand piano and a few guitars, so eager to share what's developed from the past year. I've been writing music for short films, engaging in deep conversation/writing about cultural reckoning in the US, and teaching. I've learned so much.
This won't be the pandemic show though, of course. It's part of the Roots and Rambles series that received an NEA grant to explore cultural underpinnings of American music. The show will be a celebration of life and other joys, with new songs and old. I'm just so happy to be doing it. I'm happy that the grant required an educational component, so we were able to do a songwriting workshop on Memorial Weekend.
I'm grateful.
I don't know where all this goes. What fires will emerge? I do know, however, that this Friday will be special.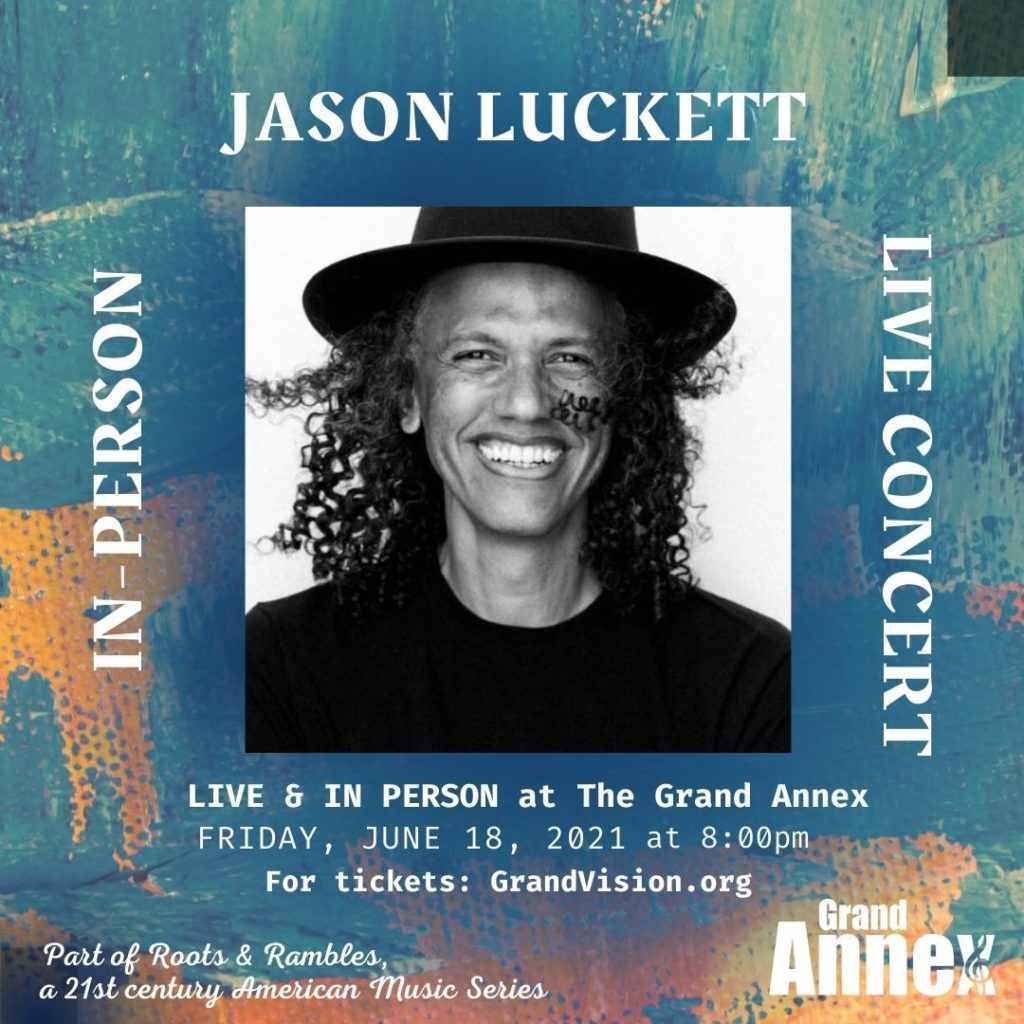 If you're able to come, please get your tickets in advance here: https://www.grandvision.org/calendar-details.asp?id=1417
If you're unable to come, please stay in touch and spread the word if you think someone else might be interested.
Finally, especially for those who can't make it on Friday, I took part in an online tribute to singer/songwriter Harry Nilsson to celebrate his 80th birthday. Enjoy the whole Harry affair here. I'm smack dab in the middle singing his song "Perfect Day" which you can see here. I'm just singing into my phone from my studio, but Harry's song captures the sweetness I feel when I get to share a night with you and friends.
Stay safe, stay engaged, hug when you feel able.
J
Jason Luckett / Roots and Rambles
June 18, 2021
Grand Annex
434 W. Sixth Street
San Pedro, CA 90731
(310) 833-4813
Doors open at 7:30
Show begins at 8
-->